Whether offering product samples to the public, hand-distributing free publications or running promotional events, our team is adept at fulfilling a growing desire amongst major brands: to have smart, flexible people available to act as their brand ambassadors, presenting customers with their products and values face-to-face.
Some of our biggest customers can be found in the free press sector - each day our team distribute hundreds of thousands of newspapers and magazines to the public across the UK, during peak commuter hours – but we also carry out mass sampling activity, organise photo-shoots, and plan conferences for a host of brands in different sectors.
We're confident that face-to-face activity can bring new energy to your brand. Give us a call now to explore new ideas.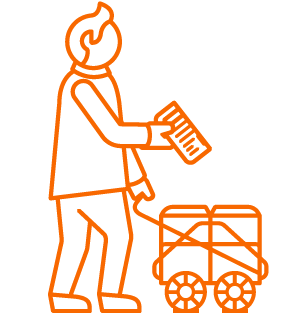 JYL have been distributing our newspaper at mainline stations for 3 years, we have always been impressed by the individual crew members who are actually coming face to face with our readers.